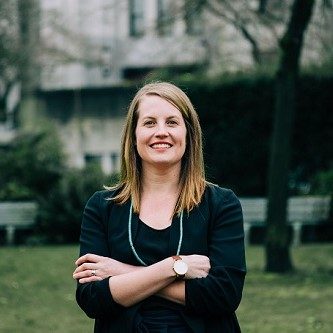 About
| | |
| --- | --- |
| Grad Year | 2007 |
| Current Job Title | Councillor |
| Current Employer | City of Vancouver |
| Current Location | Vancouver, BC, Canada |
"My experiences in community activism at UBC have informed much of the knowledge and relationship skills that I bring to my efforts on city council to create positive social change."
What have you achieved in your current position?
In January, she introduced a motion before city council to declare a climate emergency. It passed unanimously and has set the stage for the city to bring forward stronger proposals. "It has been incredible to move this forward, and we're already beginning to see the impact. We now have the mandate to dramatically strengthen Vancouver's climate plan and to take action, on everything from infrastructure to sea level rise to reducing our carbon pollution levels in line with what the science requires."
Ultimately, Boyle believes that building a social movement is needed to pressure governments to tackle any large issue. "The work of municipal government is real to residents, it is on-the-ground and in their neighbourhoods. I encourage everyone who is concerned about their city and our shared future to engage with elected officials, and to get involved in collective action."
After graduating, Boyle spent many years in frontline community support roles. She then went on to complete an MA in Religious Leadership for Social Change from the Graduate Theological Union in Berkeley, California, and became an Ordained Minister in the United Church of Canada.
Boyle has volunteered for campaigns of leaders she's looked up to in the past, and is a strong supporter of having more underrepresented groups run for elected office, such as women and people of colour. When she was encouraged to run herself, she did it for all the reasons she's encouraged others to. "We need different types of leaders, people who will be brave in taking on inequality and climate change."
How did the GRS program and UBC prepare you for this role?
Boyle has been a passionate activist for social and environmental justice issues for many years, including during her time as a UBC student. She helped organize the early FarmAde concerts and was a part of the student advocacy to save the UBC Farm when its future was uncertain.