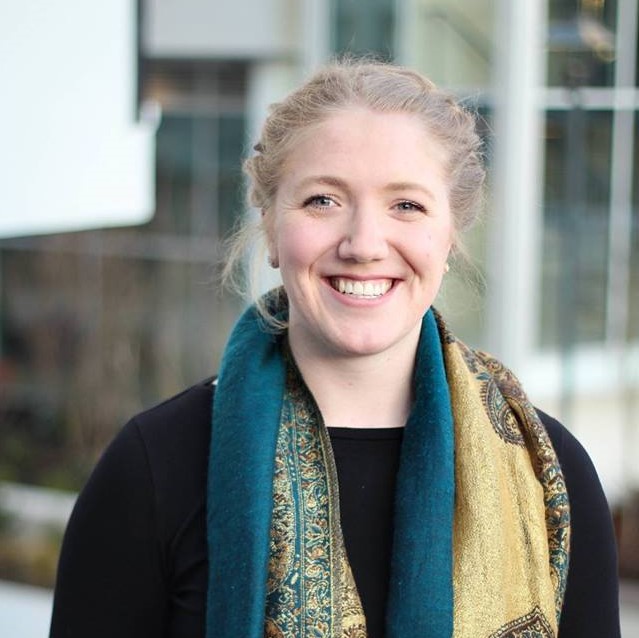 About
| | |
| --- | --- |
| Grad Year | 2018 |
| Resource Specialization | Environment |
| Region Specialization | North America |
| Current Job Title | Provincial Green Initiatives Coordinator |
| Current Employer | Alberta Native Friendship Centres Association |
| Current Location | Edmonton, AB, Canada |
| Hometown | Lacombe, AB, Canada |
"In GRS, you are surrounded by ambitious and creative leaders who, just by being around them, inspire you to work hard and do great things."
Why did you choose the resource/region specializations that you did?
Midway through high school, I knew that I wanted to pursue a career in the environment and dedicate my life to protecting those things that can not speak for themselves such as the trees, the plants, the insects and the animals. When I was looking for a program, I wanted something that would allow me to have a rounded knowledge of the environment – meaning I could learn about sciences and humanities. GRS was exactly that. Climate change is not just a scientific problem but it is also a social and political problem and it is valuable to have students learning the roundedness of the issue. In the end, I chose the environmental option because I love the natural world so much and find that there is nothing more rewarding than working to protect it. I selected North America as my region because I believe that Canada needs strong environmental leaders right now. I am from a farm in Central Alberta and grew up surrounded by polarized narratives of industrial growth and environmental protection. I hope to help create more inclusive conversations where industry and environmentalists work together.
Where did you travel to for your international experience requirement?
Because my focus was North America, I focused my exchange experience within Canada. In my third year, I did an exchange at the Université Laval in Quebec City to strengthen my French-speaking skills and to see another part of the country. While most GRS students focus on International exchanges and work terms, I would like to advocate for the value of travelling our own country to better understand the factors that shape Canadian society.
What are your main responsibilities in your current position?
As the Provincial Green Initiatives Coordinator, I oversee climate programming for 21 Friendship Centres and their communities across Alberta. Our Centres are in communities as far north as High Level, south to Pincher Creek, west to Hinton and east to Lloydminster; and we are a part of the Canadian Friendship Centre movement which includes 114 Centres across the country. Friendship Centres are community centres that provide programs and services to improve the quality of life for urban Indigenous peoples in areas such as health, employment, youth empowerment, traditional arts and ceremony, and housing. In the past year, I have planned and ran four energy efficiency conferences which brought together energy leaders with community members in learning about how to use less energy in your home and tips for renewable energy installation. Also, I facilitated a summer campaign titled the "Youth Earth League," where 9 youth teams completed an environmental project in their community and were eligible for an award to help their program grow. Looking ahead, we are looking to develop a Provincial Strategic Action Plan for Friendship Centres on Climate Change and to complete innovative retrofits to all of our facilities to decrease their energy consumption and environmental footprint.
What do you enjoy and what do you find challenging about your current position?
In my organization, we advocate for the needs of Indigenous peoples who have transitioned to rural and urban communities from outlying Métis Settlements or First Nations Reserves. Often, grants and social services do not specifically address this demographic despite the fact that, in Alberta, 60% of our Indigenous population lives in an urban area. This means that we have to be strong advocates for our communities to all levels of government and amongst our peers. Comparatively, I love getting out into community and hearing stories from youth and Elders about Mother Earth. I have heard the most beautiful and the most harrowing stories about climate change in Alberta and it has only inspired me and made me more driven to live and work here to protect the environment.
How did the GRS program prepare you for this role?
GRS and the Faculty of Land and Food Systems emphasized the systems thinking model which has been most useful in my career and my life. This means that you think about problems and solutions from social, economic and environmental perspectives. Most things in the world are not black and white, there are shades of grey which make the problems we face today much more challenging. For me, learning that I can not create successful environmental sustainability transitions without considering the needs of the economy and of the people in my area. This is very important in my role as an environmental leader for an Indigenous organization in a province with a powerful resource-based economy.