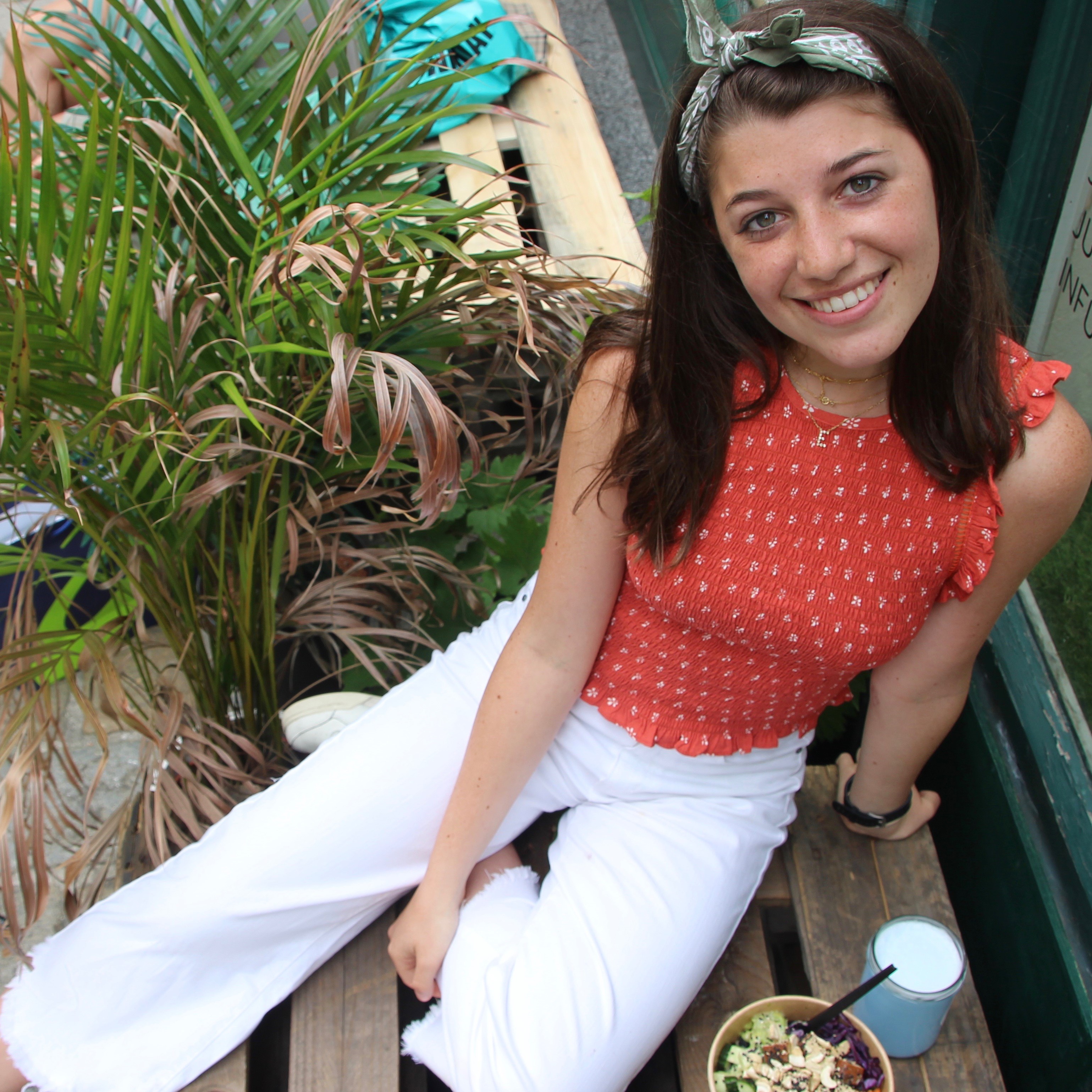 About
| | |
| --- | --- |
| Resource Specialization | International Nutritional Sciences |
| Region Specialization | Indonesia |
| International Experience(s) | Student, LFS 302B GoGlobal Seminar in Bogor, Indonesia |
| Hometown | Toronto, Ontario, Canada |
"The close-knit GRS community allows every student to feel supported by their peers, alumni and program directors throughout their post-secondary journey."
Why did you choose the GRS specialization that you did?
I chose to pursue international nutritional sciences as my specialization because of my interest in the intersection of nutrition and science from a range of perspectives throughout the world. While pursuing this specialization, I was able to take on course work in the classroom and abroad. This has included malnutrition case studies focusing on Malawi, Yemen, and Nepal in the classroom, learning about the various medicinal plants grown in the Xʷc̓ic̓əsəm Garden located on the UBC Farm, to evaluating local sweet potato production in Bogor, Indonesia. To supplement this learning, I have stretched myself in a range of science courses, including organic and inorganic chemistry, biology, physics, and biochemistry.
What was your international experience and what did you learn from it?
From my time abroad, I learned how to appropriately immerse myself in a setting with very little experience or knowledge about the surrounding culture – including the beliefs, traditions, practices, or language held by this particular group of people. On top of the classroom learning focusing on project monitoring and evaluation in international development projects, my peers and I had to quickly adapt to a different way of life. In doing so, it was vitally important to be cognizant of my own value system in order to avoid judgement and comparison. It became clear that each society's culture and lifestyle are relative and unique to their specific social context.