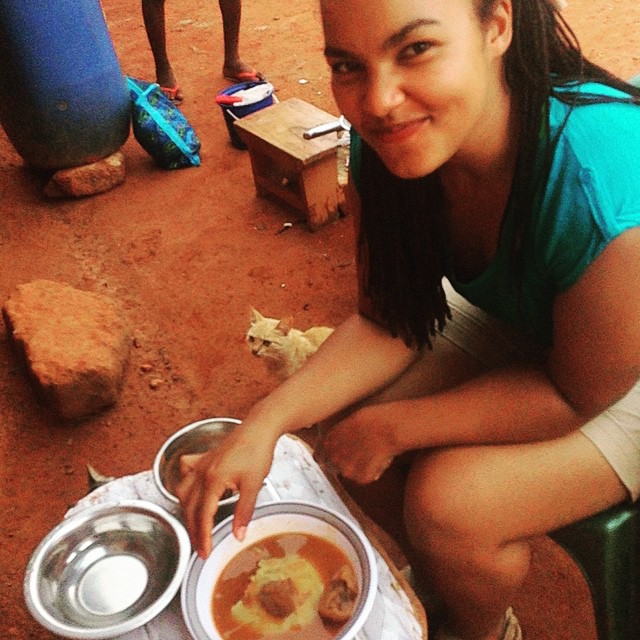 About
Resource Specialization
Ethics & Sustainability in Global Supply Chains
Region Specialization
The Americas
International Experience(s)

Self-Directed Study in Ghana

Internship in Indonesia

Exchange in the Netherlands
"The experiences I had in the GRS international program are the reason I was able to figure out how I wanted to change the world."
Why did you choose the GRS specialization that you did?
My specialization is helping me work towards changing the way conventional systems of commerce and consumerism exploit natural resources and human beings. I'm really interested in topics such as Fair Trade, Corporate Social Responsibility, and Trade & Environment Policy. My specialization was a work in progress for a while – I think most GRS'ers go through the same thing. That's really the beauty of being in GRS! You're given the support, flexibility, and networks to pave your own way.
What was your international experience and what did you learn from it?
I spent my second summer out of uni doing an Independent Directed Study on Fair Trade in Ghana, did an internship with USAID in Indonesia, and went on exchange to two different schools in the Netherlands and Mexico. The experiences I had in the GRS international program are the reason I was able to figure out how I wanted to change the world. If you're tired of pre-requisite courses and still trying to figure out how to leave your impact on the planet, I highly recommend GRS!
What motivated you to do your independent directed study in Ghana?
When I entered GRS I was already involved with a Fair Trade advocacy group in Vancouver. One night we had a producer come speak to the public about the Fair Trade system and what it means for farmers. At the end of the night, when I went to go talk to him about learning more, he just said "Come to Africa!" It took a long time for us to figure out exactly where in Africa he wanted me to go. But, 8 months later I was leaving North America by myself for the first time headed to a small cocoa producing village in southern Ghana for the summer.
I learned more about the Fair Trade system during my IDS that year than I ever could have in school. The experience completely opened my eyes to the complexity of issues that arise in international development and trade programs. To this day, I still use the knowledge I gained from that experience as I try to work towards contributing to more ethical trade systems.