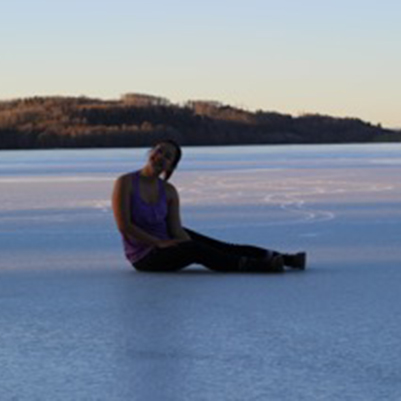 About
Resource Specialization
International Development and Social Inequality
Region Specialization
Asia-Pacific
International Experience(s)

Exchange student in Norway

Field Course in India

Summer School in Scotland
"GRS has allowed me to explore all the issues that I am passionate about in a more systemic approach."
Why did you choose the GRS specialization that you did?
My area of focus in GRS is International Development and Social Inequality in the Asia-Pacific Region. I've always been interested in a wide range of topics in the Anthropology and Sociology fields but I could never quite buckle down to a specific issue. GRS has allowed me to explore all the issues that I am passionate about in a more systemic approach. I have always known that I would like to work in the non-profit/ humanitarian sector and GRS has provided a great foundation of knowledge that catalyzed the decision to pursue a career in documentary filmmaking. I hope that my academic background will lead to a more respectful and effective portrayal of stories through my camera.
Where did you travel to for your international experience requirement?
GRS has provided so many cool opportunities both locally in Vancouver as well as abroad. In 2015, I received a full scholarship to attend a Universities 21 Summer School at the University of Glasgow in Scotland. I met some of the brightest students in the U21 network whom I still keep in touch with. Because of the conference, I learned a lot about smart cities and the role of technology in urban planning. I was also able to fulfil my dreams of backpacking around Europe that summer with parts of the scholarship. For my exchange requirement, I spent one calendar year at the Norwegian University of Life Sciences in a small town in Norway called Ås. The most valuable part of NMBU was the rich international student community and the vast array of courses that are not available at UBC. Norway has some of the most beautiful landscapes especially when you head north into the Arctic Circle in places like Tromsø, the Lofoten Islands and Svalbard. It was amazing to live in a completely different culture where the residents are incredibly in sync with nature and their roots. Through the university in Norway, I was admitted into a field course in India where I learned about the role that the government plays in shaping the environmental policies in various states.